Hipster Purses...
Trendy purses for you and me! Lots to choose from - we can surely find one to fit your style and purse-onality! We offer 2 basic styles - a denim style bag with shorter straps, embellished with a variety of designer upholstery fabrics paired with elegant trims and fun fringes. These purses can have a button clasp, or can be left open - ready to hold tons of stuff!
Our other style of purse is a smaller bag, created uniquely each time - also made of designer upholstery weight fabrics and fantastic trims. No two purses are alike. These feature a longer strap to make them true shoulder bags.
Our on line selections vary, so check back frequently or contact us for details!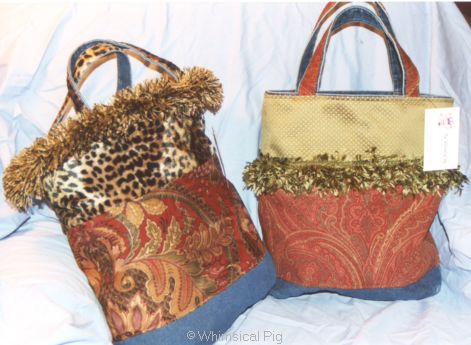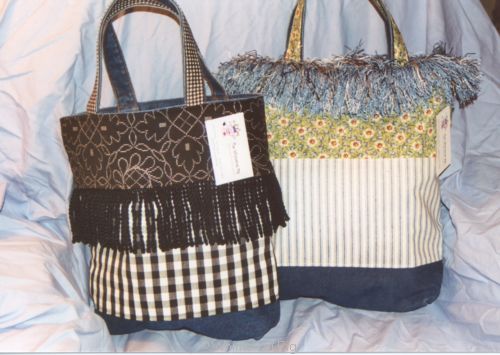 Hipster Purses $38